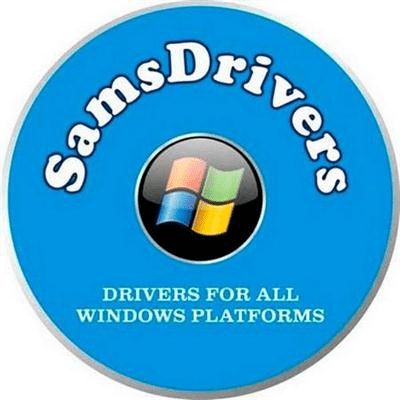 Size File: 23.7 GB
Collection of drivers for all 32 and 64-bit Windows operating systems starting from Windows 2000 and to Windows 10, including server platforms.
As installer shells, for auto definitions of your equipment and automatic installation of the necessary drivers, specialized utilities are used:
Driverpack Solution 16.20 Plus / Drivers Installer Assistant 8.02.20 / Snappy Driver Installer 1.20.9 / DriverPack 17.9.3 / Shell for Backup Drivers DRIVERS Backup Solution 3.90.21
The collector includes the most relevant drivers, on the release date collected by Samlab personally. Do not confuse this package with driver-packs from Bashrat'a - these drivers are newer and more stable.
Samlab, who has long been a member of the Bashrat team, has the opportunity, knowing about all the problems of similar packages of drivers, create your own set, the most complete and conflict!
Key features of the collection
• Support 32/64-bit operating systems Windows XP / VISTA / 7/8/8.1 / 10
• Maximum drivers for PC and laptops on one disk
• Automatic installation in one touch drivers and programs
• Express diagnostics of your computer / laptop equipment
• Backup installed in the driver system
• Friendly and Responsive Multilingual Interface
• Ability to work with any media
Driver packs included:
DP_Biometric_20112.7z
DP_Bluetooth_20112.7z
DP_CardReader_20112.7z
DP_Chipset_20112.7z
DP_LAN_Intel_20112.7z
DP_LAN_Others_20111.7z
DP_LAN_Realtek-NT_20104.7z
DP_LAN_Realtek-XP_20090.7z
DP_MassStorage_20111.7z
DP_Misc_20112.7z
DP_Modem_20090.7z
DP_Monitor_20111.7z
DP_Printer_20112.7z
DP_Sound_CMedia_20090.7z
DP_Sound_Conexant_20112.7z
DP_Sound_Creative_20090.7z
DP_Sound_IDT_20090.7z
DP_Sound_Intel_20112.7z
DP_Sound_Others_20112.7z
DP_Sound_VIA_20090.7z
DP_Sounds_HDMI_20104.7z
DP_Sounds_Realtek_20112.7z
DP_Telephone_20090.7z
DP_Touchpad_Alps_20090.7z
DP_Touchpad_Cypress_20090.7z
DP_Touchpad_Elan_20112.7z
DP_Touchpad_Others_20090.7z
DP_Touchpad_Synaptics_20112.7z
DP_TV_Aver_20090.7z
DP_TV_Beholder_20090.7z
DP_TV_DVB_20090.7z
DP_TV_Others_20090.7z
DP_Vendor_20112.7z
DP_Video_Intel-NT_20112.7z
DP_Video_Intel-XP_20090.7z
DP_Video_nVIDIA-NT_20111.7z
DP_Video_nVIDIA-XP_20090.7z
DP_Video_nVIDIA_Legacy-NT_20090.7z
DP_Video_nVIDIA_Server_20104.7z
DP_Videos_AMD-NT_20112.7z
DP_Videos_AMD-XP_20090.7z
DP_Videos_AMD_Legacy-NT_20112.7z
DP_Videos_AMD_Server_20111.7z
DP_Videos_Others_20090.7z
DP_WebCam_20112.7z
DP_WLAN-WiFi_20112.7z
DP_WWAN-4G_20111.7z
DP_xUSB_20111.7z
DP_zAndroid_20090.7z
DP_zUSB3_20090.7z
DP_zVirtual_20104.7z
Included in the program:Systemic
DirectX +.
Codec Pack +.
Aomei Backupper +.
Flash Player +.
ShockWave Player -
RuntimePack
Windows + libraries
Microsoft Visual C ++
.NET Framework -
SILVERLIGHT -
Java Runtime -
Browsers
SlimJet (Chrome) +
Opera +.
Mozilla Firefox +.
File
7-zip -
CdBurnerXP -
WinRar +.
Viewers
Foxit PDF Reader +
Faststone Image Viewer +
Players
AIMP +.
PotPlayer +.
Communication
QIP -
Skype +.
the Internet
TeamViewer -
UTORRENT +.
Antivirus
360 Total Security -
Tencent PC Manager -
miscellanea
Classic Shell -
Punto Switcher -
Whats New?:
updated driver packs 11/2020
HOMEPAGE

http://samlab.ws/soft/samdrivers/


https://www.heroupload.com/b5d5faec2291b5fb/SamDrivers_20.11.part01.rar
https://www.heroupload.com/578adae00707e1e8/SamDrivers_20.11.part02.rar
https://www.heroupload.com/4a07c4de82c83bc7/SamDrivers_20.11.part03.rar
https://www.heroupload.com/2eb7f02b8ff1a409/SamDrivers_20.11.part04.rar
https://www.heroupload.com/d1e05fdc43a52d97/SamDrivers_20.11.part05.rar
https://www.heroupload.com/95f5c24778935616/SamDrivers_20.11.part06.rar
https://www.heroupload.com/2950d64fa30d2f16/SamDrivers_20.11.part07.rar
https://www.heroupload.com/d09d1a5fc3304fc2/SamDrivers_20.11.part08.rar
https://www.heroupload.com/d1aa7e1a3b607461/SamDrivers_20.11.part09.rar
https://www.heroupload.com/4598a7b0aea2c872/SamDrivers_20.11.part10.rar
https://www.heroupload.com/f6a69486d8d33aa8/SamDrivers_20.11.part11.rar
https://www.heroupload.com/f60deda4516a46da/SamDrivers_20.11.part12.rar
https://www.heroupload.com/ea483ea8dbf0d424/SamDrivers_20.11.part13.rar
https://www.heroupload.com/ee498752de4cb123/SamDrivers_20.11.part14.rar
https://www.heroupload.com/21fa361384e48f28/SamDrivers_20.11.part15.rar
https://www.heroupload.com/0f2659e80b1a452d/SamDrivers_20.11.part16.rar
https://www.heroupload.com/f2812aea9fe47b43/SamDrivers_20.11.part17.rar
https://www.heroupload.com/a8325ebf9f2b89a1/SamDrivers_20.11.part18.rar
https://www.heroupload.com/8798b77423895bfd/SamDrivers_20.11.part19.rar
https://www.heroupload.com/a53acdbf423156c5/SamDrivers_20.11.part20.rar
https://www.heroupload.com/9ae8ac1c6c87a9c8/SamDrivers_20.11.part21.rar
https://www.heroupload.com/671a3869f2d3be9f/SamDrivers_20.11.part22.rar
https://www.heroupload.com/5b7b09e508be01f7/SamDrivers_20.11.part23.rar
https://www.heroupload.com/f01d65cb99d082c4/SamDrivers_20.11.part24.rar