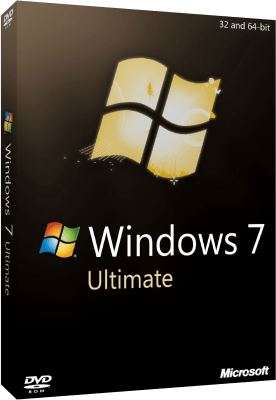 OS : x64 bit | File Size : 3,48GB
[ RELEASE INFO ]
* File: WIN7X64.MULTi5.MAR2020.iso
* Size: 3,48GB
* Format: Bootable ISO
* SOURCE: dvd-677332
* CRC32: 35cd9f3b
* MD5: 839ce82b13873c0469623e93907ab98e
* SHA-1: 0e824b9429c0e2e4ce9c476d8e97af076f1f4f47
[ LANGUAGES ]
* ENGLISH [US]
* ESTONIAN
* CROATIAN
* LATVIAN
* SLOVENIAN
[ EDITIONS INCLUDED ]
* Windows 7 Ultimate - STD
* Windows 7 Ultimate - DAZ
* Windows 7 Ultimate - OEM
* STD = Standard installation - For those with own License Key
* DAZ = Activated by DAZ Loader v2.2.2.0
* OEM (Original Equipment Manufacturer) will automatically
* activate original version installed by Manufacturer.
* Pre-Activated index will auto-reboot to complete the activation.
[ FEATURES ]
* UEFI-ready
* (Use attached Rufus USB-tool to make UEFI-bootable)
* Diagnostics and Recovery Toolset 10.0 (Microsoft DaRT)
* install.wim compressed to recovery format (install.esd)
* Additional integrated drivers:
* USB3.x drivers in boot.wim and winre.wim
* nVME drivers in boot.wim, winre.wim and install.wim
* (W)Lan drivers in winre.wim and install.wim
[ INSTALLATION & INFORMATION ]
* Create bootable USB (highly recommended) with Rufus,
* (attached) or burn to DVD-R at slow speed.
Whats New
* Integrated / Pre-installed:
* Internet Explorer 11
* .NET Framework 4.8
* DirectX End-User Runtimes (June 2010)
* Important & Security Only Updates - 2020-03-11
* SetupComplete / Post-install:
* Windows Defender Updates
HOMEPAGE

http://microsoft.com



https://www.heroupload.com/b197ecf9f4e6d7cc/WIN7X64.MULTi5.MAR2020.part1.rar
https://www.heroupload.com/ef904537897c6956/WIN7X64.MULTi5.MAR2020.part2.rar
https://www.heroupload.com/5b957b39a5c76a6b/WIN7X64.MULTi5.MAR2020.part3.rar
https://www.heroupload.com/7ad6396bd78775de/WIN7X64.MULTi5.MAR2020.part4.rar