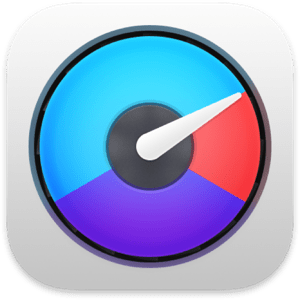 iStat Menus v6.51 (1164) macOS | File size: 27.06 MB
iStat Menus lets you monitor your system right from the menubar. Included are 8 menu extras that let you monitor every aspect of your system. With highly customizable notifications, iStat Menus is an excellent way to know what's going on with your Mac and to be alerted if a problem is on the horizon.
These great features are new in iStat Menus 6:
- Weather with current temperature, hourly forecast, weekly overview and so much more.
- A compact Notification Center widget, covering some of the popular iStat Menus features.
- Notifications, based on CPU, network, disk, battery, weather and other events.
- More colors and theme options, including light and dark vibrant menu dropdown backgrounds.
- Hotkeys to open and close menu dropdowns, for quick keyboard access.
- Additional options, like dual line menubar clocks, and condensed text for showing more in less space.
- Reorderable dropdown menus, with the ability to hide sections. Editable dropdown graph colors.
- Improved accessibility. Improved and new localisations (36 languages in total).
Hundreds of other improvements.
• Bigger, better history graphs with tooltips for timestamps and values
• AirPods battery level support • Automatic fan set switching based on events
• CPU frequency
• Extra slow update mode, to use even less resources
• GPU history menubar items
• New circular menubar graphs for CPU, memory and disks
• Improved combined mode
• Multiple menubar world clock times
• The entire app can now be paused to remove all menubar items temporarily
• Configurable number of processes to show for CPU, memory and network
• Internet connectivity indicator
• And, so much more.
Weather
Quickly glance at current conditions in your menubar, or dive into an incredibly detailed hourly forecast and weekly weather overview, covering low and high temperature, wind speed and direction, chance of rain, humidity, dew point, UV index, pressure, visibility and more.
Notifications
iStat Menus can notify you of an incredibly wide range of events, based on CPU, GPU, memory, disks, network, sensors, battery, power and weather. This lets you be notified when your public IP has changed, if your internet connection is down, if CPU usage is above 60% for more than 10 seconds, or a near-infinite range of other options. It can even let you know the weather for the day, or remind you of daylight savings changes.
More colors and theme options
As well as being easier to theme, iStat Menus 6 introduces new ways to colour and style the menubar icons, menu dropdowns, and graphs. If you'd prefer your menu dropdowns match macOS, we've also added support for light and dark vibrant menu dropdown backgrounds.
Notification Center widget
The new iStat Menus widget is a great way to keep your Mac's vital stats tucked away in Notification Center. CPU usage, memory, top CPU and memory processes, load averages, disk space and uptime are only ever a single click or swipe gesture away, from any app.
CPU and GPU
Highly detailed CPU info, with current usage for individual cores, history graphs, load averages, uptime, CPU frequency, and a list of the apps using the most CPU. Plus, GPU memory and processor usage on supported Macs, and the active GPU can be shown in the menubar.
Memory
Extensive memory stats covering usage, history, memory pressure, compressed memory, swap, and a list of the apps using the most memory.
Network
Keep on top of what's being sent and received for all network connections with history graphs, current bandwidth usage, and a bandwidth breakdown for the top apps, as well as detailed connection info, bandwidth graphs, public and private IP addresses, and an internet connectivity indicator.
Disk usage and activity
See used space, free space, and disk activity in your menubar. S.M.A.R.T. status monitoring, per app disk usage, and more detail for all your disks is only a click away.
Sensors
A realtime listing of the sensors in your Mac, including temperatures, hard drive temperatures (where supported), fans, CPU frequency, GPU frequency (Intel GPUs only), voltages, current and power. Fan speeds can be controlled, and even switched based on temperatures, active GPU and battery state.
Date and time
Highly customisable menubar clocks, calendar with upcoming events, world clocks with detailed sun and moon info.
Battery and power
Detailed info on your battery's current state and a highly configurable menu item that can change if you're draining, charging, or completely charged. Plus, battery levels for AirPods, Magic Mouse, Magic Trackpad and other devices.
What's new

https://bjango.com/mac/istatmenus/versionhistory/

Requirements:
macOS 10.11+ required.
HOMEPAGE

http://anonymz.com/...ps://bjango.com


https://www.heroupload.com/1f2a59f5ef1a8b85/iStat_Menus_6.51.1164_[DeadlyBugs].dmg